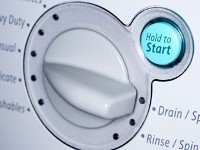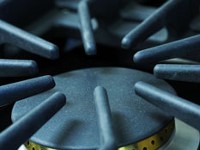 Search By Model or Part Number Here


Generations of Experience
Good Appliance in Wabash, Indiana is family owned and has been in the family for generations. We have been in this industry our whole lives. We offer a great service to save you money and help you with their appliance parts needs or technical advice over the phone. We offer used appliances, new appliance parts, and used appliance parts. Give new life to your home appliances with everything from washer timers to electronic boards, from Good Appliance Superstore in Wabash, Indiana. No matter which appliance or brand, we have the parts you need to get your appliance back to working condition. Trust our experience and depend on our quality customer service.
We Carry:
Timers—We offer a selection of hard to find timers for all brands of washers and dryers, including GE®, Maytag™, Frigidaire™, and Whirlpool®. We offer regular timers, new and used, at a great price. We offer a 90-day warranty on all used timers and 1-year on all new timers.
Dishwasher Racks—We offer dishwasher racks from Whirlpool® and Maytag™. We refurbish them and make them look like new, saving you a ton of money by buying used. We have all the top colors and match all the top models.
Cook Tops
We have a large selection of high quality, glass cook tops for your stoves and ranges. Every product is tested and verified before sale. We provide all the top brands and have shipping available.
Motors—We offer a selection of motors for your top-load or front-load washer or dryer. We offer a huge selection, new and used, for all the top models. Our used motors are at least 2 years old, but always check our selection.
Electronic Boards—We provide electronic boards for all the top brands and models of electronic devices, as well as select technical advice.
We Offer Boards For:
• Washers
• Dryers
•Refrigerators
• Ranges
• Microwaves
• Stoves
• Dishwashers
Oven Door Glass
We have glass for inner and outer doors on all ranges, with and without windows. We provide all the top models and offer a great price. We have black, white, bisque, and more.
Contact us today in Wabash, Indiana, to find your home appliance parts.